SERVICES
Your car is an serious source of pollution.
Pièces d'autos Samson inc. holds the permits required to recycle all of your vehicle's components, such as mercury, lead, halo-carbon, all liquids and fuel.
We issue an attestation of transaction with a merchant (AVAC) which frees your from your obligations towards your vehicle. A simple call and we will take charge of your vehicle at the best price.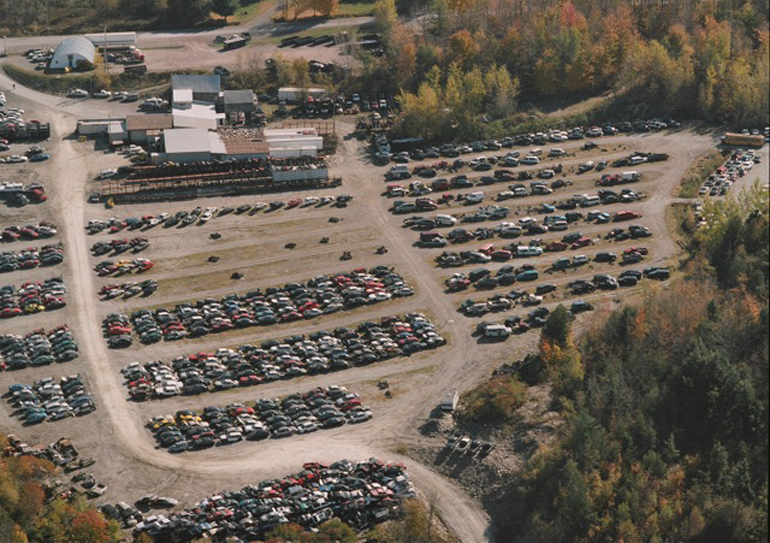 Expertise and installations
Pièces d'autos Samson inc. has worked in the auto recycling industry for over 45 years. Located in Granby, in Montérégie, less than 3 kilometers from exit 74 of highway 10.
Established during the sixties, member of ARPAC as well as ARPAC.comm, we operate on a yard of 24,3 hectares.
In partnership with many carriers and with our own delivery vehicle, we can ship anywhere in Quebec, within a reasonnable delay.
At the 27th gala of the Chamber of commerce of Haut-Yamaska and regions, the business received Distinction award in the small business retail category for the year 2011.
Member of
ARPAC, AMVOQ, ProgiPix and ProgiCom