ABOUT US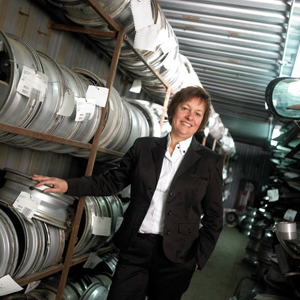 The business, lead since 1997 by Pierrette Grenier, is an active member of ARPAC (the association of auto recyclers in Quebec). This group promotes the environmental and economical benefits of recycling parts and vehicles.
Supported by an inventory that is completely digital, a team of 6 employees -- dismantlers, salespersons, delivery personnel, with a vast experience -- ensures a great service at all time. Quality, warranty and service are the basis of our business.
Pièces d'auto Samson inc. buys each year around 900 vehicles to achieve the most complete inventory possible. Entered in our digital inventory, each part is quality controlled before it is inventoried and stored in our warehouses on a yard counting around 1,200 vehicles.